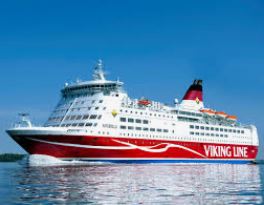 Viking Line // Important information
Starting on the 1st of April , there will be new departures on the route Helsinki – Tallinn.
Accompanied cargo units will be loaded onboard at the last departure of Sunday (at 22:15h) and Thursday evening (loading onboard at 23:30h) . On Thursday the drivers will overnight onboard and the Viking XPRS will arrive to Helsinki at 06:45h. The official departure time is at 04.15h.
If there are any questions, a sailing schedule needed , please don't hesitate to contact our office by email: ferry@burgerferry.com